Adrian High School- Adrian, MI.
Join us at Adrian High School in Adrian at 10 am on Sunday mornings. We have full kids (Birth-5th Grade) programs during service so that you can enjoy your time with us! So come early, grab a treat or coffee from our cafe, and enjoy our Sunday morning gathering.
We want you to know our number one priority is your safety. Below; you'll find information on the steps to help keep you and your family safe.  Kids ministry is available for infant – elementary at our services for those of you who want to take advantage of that, but, as always, you are still welcome to bring your kids with you to service if you prefer.
Speed up Your Kids Check-in Process
Download Church Center App
 Health and Safety Information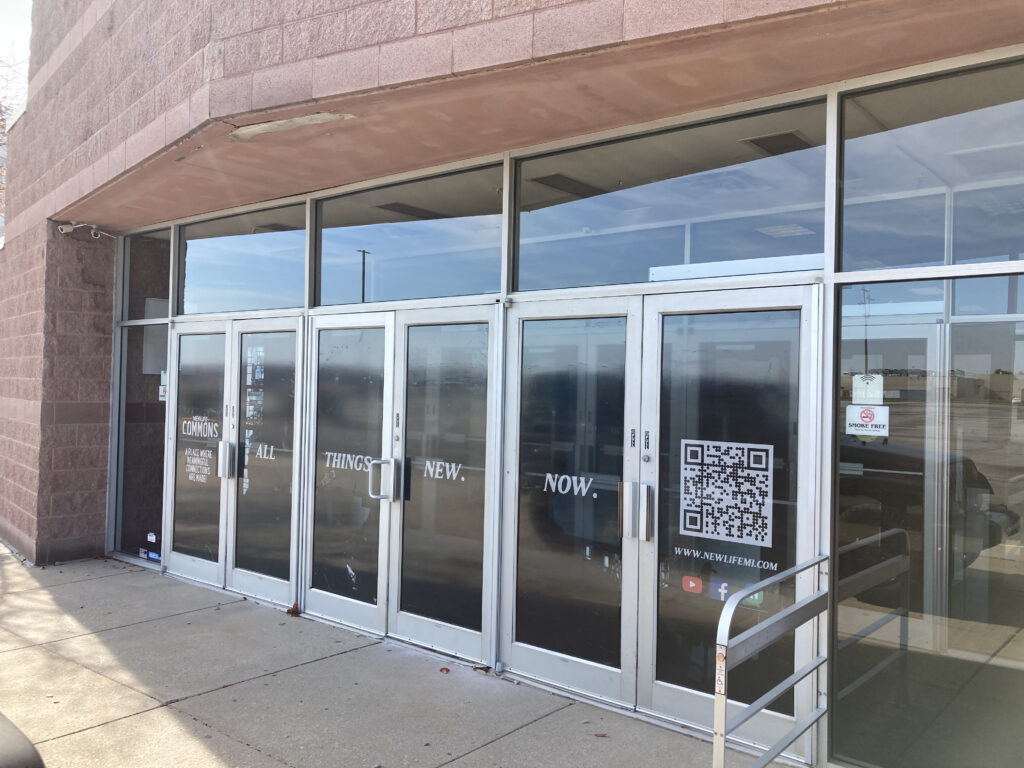 FUTURE HOME OF NEWLIFE CHURCH
As a church we have moved 6 times since 2016! On April 11, 2023, we officially closed on and are now the owners of the former Elder Beerman building on the Adrian Mall property for our future church and community center.  We are excited about the future of NewLife Church and the redevelopment of the greater mall property. Our hope is that this project will be a blessing to our community.
OFFICES
Because we are portable we have offices at 1114 S. Winter St. Suite F. 


At our offices we have a small meeting space for Bible studies, special meetings and it also houses our small studio for our online services.