We promise to provide a safe environment, share Jesus with passion, bring the fun, and help your family find connection.
All you have to do is show up!
A FEW THINGS ABOUT NEWLIFE KIDS...
For more information, contact our NewLife Kids directors, Katie and Michael VanEtten, at katiev@newlifemi.com.
We have a check-in process to better keep your kids safe and to help us track any special instructions (allergies, special needs) for your child. Look for our check-in station where you'll give us some basic contact info and a name tag for your child will print out and you'll receive a matching tag for pick up. It's pretty easy and our NewLife Kids team is on hand to help.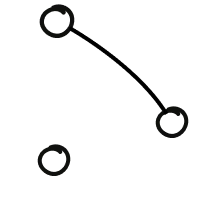 What are some of the safety measure you have in place?
• At 10:15am the kids wing is locked down until pick up time.
• All Volunteer's have been background checked.
• You and only you will receive a text to come to your kids classroom if they need to use the restroom or have a diaper changed.
• All classrooms have video cameras for the kids and volunteer safety.
How do you communicate with the parent(s) during service?
Our check-in system collects the parent information with a mobile phone number so that we can text you and let you know how your kid is doing.
What are you teaching my kid?
Each week you will be sent home with parent sheet that helps you continue teaching your kid(s) the biblical topic for the week.  You can also download the grow app for other ideas to help reinforce what is being taught each week.
Our kids ministry uses the "Grow Curriculum" which can be found online.
Grow statement of faith…

• We believe the Bible is the inspired Word of God, authoritative and reliable in its ability to help us grow.

• We believe in the Holy Trinity, who works together to make all things new.
• We believe in Jesus' deity, virgin birth, sinless life, death on the cross, resurrection, ascension to heaven, and in his return.

• We believe the opportunity to experience forgiveness of sins and eternal life are made available to everyone through Jesus.

• We believe the life and ministry of Jesus is the greatest example of love on earth and is to be our pattern as we learn to love God and our neighbors.
We have many ways to get involved at NewLife Church. 
Some opportunities include:
• Greeting
• Cafe
• Worship Team
• Tech Team
• Kids
• Youth
…and many others can be found on our life teams page.